A Vacation For Them & Peace Of  Mind For You!
Bring your dog on over to DoggyDay Inn for a staycation of their own .Our Staff understands that While you're on vacation, or traveling for work, that you want the best for your furry friend. Here at Doggy Day Inn we promise to love and care for your dog as if they were one of our own. Your dog will receive high quality care, including hours of social play in our Indoor Climate controlled play yard & a peaceful rest in one of our comfy luxury villas .Each overnight dog guest receives personalized attention from our professionally trained staff, catering to your dog's individualized needs. Whether your dog requires medicine or an extra belly rub, our staff provides the best care to each pup guest during their boarding stay. Every dog that stays with us is temperament tested to help ensure our cage free environment.
Our villas include
Indoor Climate controlled Villas, inside play yard and outside play yard
Off-the-ground bedding & blanket
Lots of attention from our staff
Plenty of fresh water
Breakfast & Dinner
Each suite is cleaned using state of the art pet care industry proctocal
includes a goodnight kiss and TREAT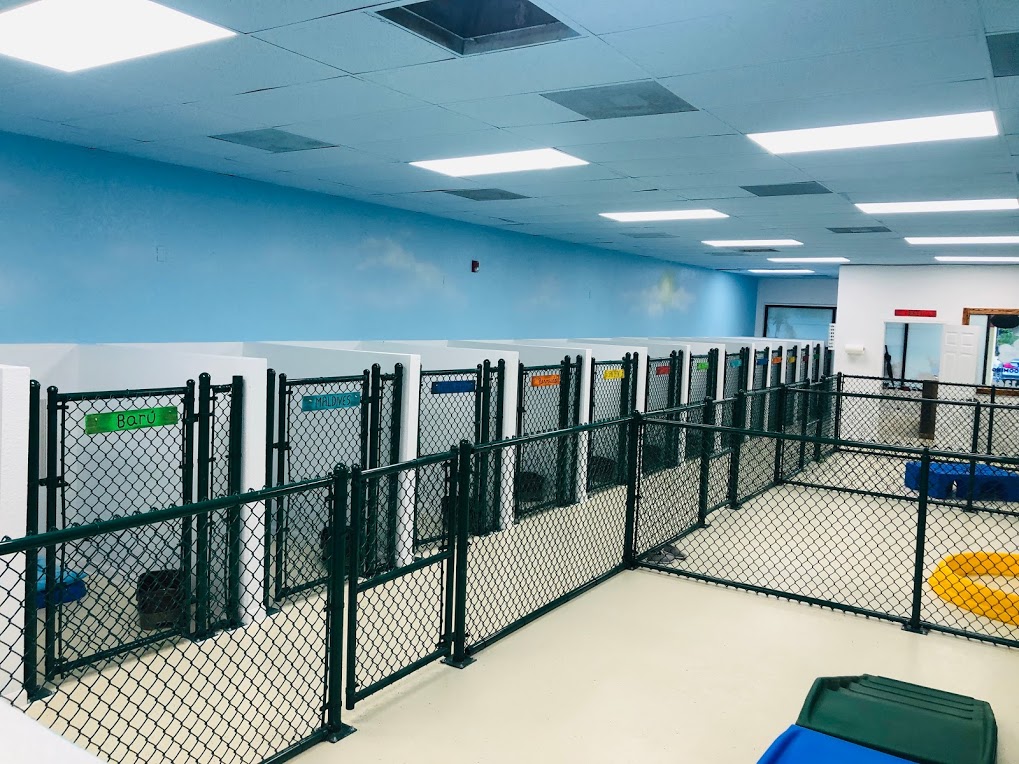 Junior Villas Start At $39 and  $18  for each additional dog in the same Villa
Standard  Villas Start  At $48 and $ 27 for each additional dog in the same Villa
Grand Villa  (LARGE OR XL ) Start At  $ 65 and $44 for each additional dog in the same Villa
ALL DOG SHARING A VILLA, MUST COME FROM THE SAME HOUSEHOLD
We advise for owners to bring their own food and a toy to keep  their furry friend feeling at home. However, should you forget we will charge $2 per meal per dog for high-quality house food
Your pet will receive a complimentary wash with stays over 5 nights
  ADDITIONAL SERVICES
Camera access $5

MEDICATION  $2 PER DOG/PER NIGHT (WE DON'T ADMINISTRATE INSULIN OR INJECTIONS)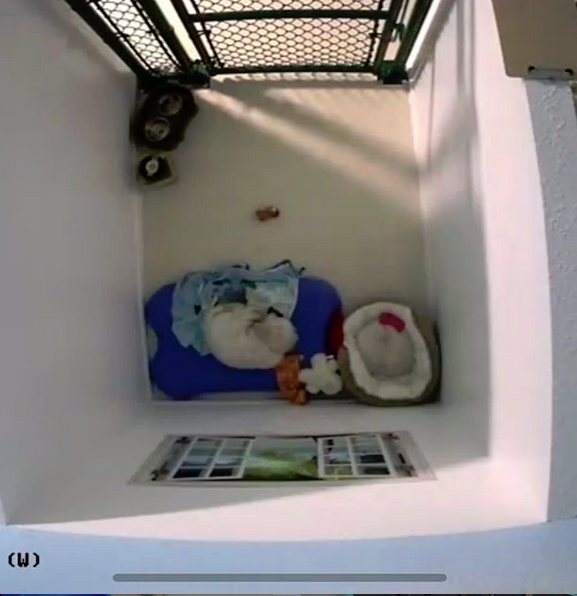 A typical boarding day includes:
Wakey Wakey
7:00am  Morning Potty Break
7:30am – 8:30am   Breakfast
8:30am – 12:00pm   NOON   -Morning Play Time
12:00pm Noon – 2:00pm  Lunch & Nap Time (Personal Time)
2:00pm – 5:00pm   Afternoon Play
5:00pm – 6:00 pm     Dinner (Personal Time)
6:30pm – 7:00pm    Play, Potty Break, & Bedtime
All Dogs must complete an interview prior to boarding. Multiple dog rates are based on dogs from the same household staying in the same villas.

Boarding includes daycamp.